{"id":6168259559605,"title":"3D private custom doll","handle":"3d-private-custom-doll","description":"\u003cdiv data-mce-fragment=\"1\"\u003e\u003cstrong data-mce-fragment=\"1\"\u003eNOTE\u003c\/strong\u003e\u003c\/div\u003e\n\u003cdiv data-mce-fragment=\"1\"\u003e\u003cspan style=\"color: #ff8000;\"\u003e\u003cstrong\u003eAfter placing the order, please send it to the mailbox yc20152871@gmail.com according to the recipient + photo and your requirements, so that we can customize it for you.\u003c\/strong\u003e\u003c\/span\u003e\u003c\/div\u003e\n\u003cdiv data-mce-fragment=\"1\"\u003e\u003cspan style=\"color: #ff8000;\"\u003e\u003cstrong\u003e\u003c\/strong\u003e\u003c\/span\u003e\u003c\/div\u003e\n\u003cdiv data-mce-fragment=\"1\"\u003e\u003cstrong data-mce-fragment=\"1\"\u003eWITHOUT PayPal?\u003c\/strong\u003e\u003c\/div\u003e\n\u003cdiv data-mce-fragment=\"1\"\u003e\u003cspan data-mce-fragment=\"1\"\u003e1. You do not need a PayPal account to check out.\u003cbr data-mce-fragment=\"1\"\u003e2. PayPal accepts all payment credit cards. \u003cbr data-mce-fragment=\"1\"\u003e3. Simply select \"Paypal\" and click the \"Pay by Debit or Credit Card\" button.\u003c\/span\u003e\u003c\/div\u003e\n\u003cp class=\"p2\" data-mce-fragment=\"1\"\u003e\u003cimg class=\"addtc-np\" src=\"https:\/\/cdn.shopify.com\/s\/files\/1\/0029\/5544\/4337\/files\/trustbadge_shopify_large.png?v=1536738549\" alt=\"\" data-mce-fragment=\"1\" data-mce-src=\"https:\/\/cdn.shopify.com\/s\/files\/1\/0029\/5544\/4337\/files\/trustbadge_shopify_large.png?v=1536738549\"\u003e\u003c\/p\u003e\n\u003cp\u003e\u003cimg src=\"https:\/\/cdn.shopifycdn.net\/s\/files\/1\/0089\/4402\/5705\/files\/3.jpg?v=1607844730\" alt=\"\" data-mce-fragment=\"1\" data-mce-src=\"https:\/\/cdn.shopifycdn.net\/s\/files\/1\/0089\/4402\/5705\/files\/3.jpg?v=1607844730\"\u003e\u003cimg src=\"https:\/\/cdn.shopifycdn.net\/s\/files\/1\/0089\/4402\/5705\/files\/4.jpg?v=1607844758\" alt=\"\" data-mce-fragment=\"1\" data-mce-src=\"https:\/\/cdn.shopifycdn.net\/s\/files\/1\/0089\/4402\/5705\/files\/4.jpg?v=1607844758\"\u003e\u003cimg src=\"https:\/\/cdn.shopifycdn.net\/s\/files\/1\/0089\/4402\/5705\/files\/5.jpg?v=1607844545\" alt=\"\" data-mce-fragment=\"1\" data-mce-src=\"https:\/\/cdn.shopifycdn.net\/s\/files\/1\/0089\/4402\/5705\/files\/5.jpg?v=1607844545\"\u003e\u003cimg src=\"https:\/\/cdn.shopifycdn.net\/s\/files\/1\/0089\/4402\/5705\/files\/6.jpg?v=1607844578\" alt=\"\" data-mce-fragment=\"1\" data-mce-src=\"https:\/\/cdn.shopifycdn.net\/s\/files\/1\/0089\/4402\/5705\/files\/6.jpg?v=1607844578\"\u003e\u003cimg src=\"https:\/\/cdn.shopifycdn.net\/s\/files\/1\/0089\/4402\/5705\/files\/1.jpg?v=1607844612\" alt=\"\" data-mce-fragment=\"1\" data-mce-src=\"https:\/\/cdn.shopifycdn.net\/s\/files\/1\/0089\/4402\/5705\/files\/1.jpg?v=1607844612\"\u003e\u003cimg src=\"https:\/\/cdn.shopifycdn.net\/s\/files\/1\/0089\/4402\/5705\/files\/2.jpg?v=1607844659\" alt=\"\" data-mce-fragment=\"1\" data-mce-src=\"https:\/\/cdn.shopifycdn.net\/s\/files\/1\/0089\/4402\/5705\/files\/2.jpg?v=1607844659\"\u003e\u003cimg src=\"https:\/\/cdn.shopifycdn.net\/s\/files\/1\/0089\/4402\/5705\/files\/8.jpg?v=1607844694\" alt=\"\" data-mce-fragment=\"1\" data-mce-src=\"https:\/\/cdn.shopifycdn.net\/s\/files\/1\/0089\/4402\/5705\/files\/8.jpg?v=1607844694\"\u003e\u003c\/p\u003e\n\u003cp\u003e\u003cspan style=\"color: #ff2a00;\"\u003e📦\u003cstrong data-mce-fragment=\"1\"\u003eDue to the virus, the packages we send are strictly disinfected.  📦\u003c\/strong\u003e\u003c\/span\u003e\u003c\/p\u003e","published_at":"2020-12-13T03:40:20-04:00","created_at":"2020-12-13T03:40:17-04:00","vendor":"SXhome","type":"","tags":[],"price":2568,"price_min":2568,"price_max":2568,"available":true,"price_varies":false,"compare_at_price":6999,"compare_at_price_min":6999,"compare_at_price_max":6999,"compare_at_price_varies":false,"variants":[{"id":37905477566645,"title":"A","option1":"A","option2":null,"option3":null,"sku":"DIYWANOU-A","requires_shipping":true,"taxable":false,"featured_image":{"id":23632613605557,"product_id":6168259559605,"position":1,"created_at":"2020-12-13T03:40:21-04:00","updated_at":"2020-12-13T03:40:21-04:00","alt":null,"width":483,"height":422,"src":"https:\/\/cdn.shopify.com\/s\/files\/1\/0089\/4402\/5705\/products\/20201213135618.png?v=1607845221","variant_ids":[37905477566645]},"available":true,"name":"3D private custom doll - A","public_title":"A","options":["A"],"price":2568,"weight":0,"compare_at_price":6999,"inventory_management":"shopify","barcode":"","featured_media":{"alt":null,"id":15803241463989,"position":1,"preview_image":{"aspect_ratio":1.145,"height":422,"width":483,"src":"https:\/\/cdn.shopify.com\/s\/files\/1\/0089\/4402\/5705\/products\/20201213135618.png?v=1607845221"}}},{"id":37905477599413,"title":"B","option1":"B","option2":null,"option3":null,"sku":"DIYWANOU-B","requires_shipping":true,"taxable":false,"featured_image":{"id":23632614031541,"product_id":6168259559605,"position":2,"created_at":"2020-12-13T03:40:24-04:00","updated_at":"2020-12-13T03:40:24-04:00","alt":null,"width":531,"height":462,"src":"https:\/\/cdn.shopify.com\/s\/files\/1\/0089\/4402\/5705\/products\/20201213135638.png?v=1607845224","variant_ids":[37905477599413]},"available":true,"name":"3D private custom doll - B","public_title":"B","options":["B"],"price":2568,"weight":0,"compare_at_price":6999,"inventory_management":"shopify","barcode":"","featured_media":{"alt":null,"id":15803241496757,"position":2,"preview_image":{"aspect_ratio":1.149,"height":462,"width":531,"src":"https:\/\/cdn.shopify.com\/s\/files\/1\/0089\/4402\/5705\/products\/20201213135638.png?v=1607845224"}}},{"id":37905477632181,"title":"C","option1":"C","option2":null,"option3":null,"sku":"DIYWANOU-C","requires_shipping":true,"taxable":false,"featured_image":{"id":23632613966005,"product_id":6168259559605,"position":3,"created_at":"2020-12-13T03:40:24-04:00","updated_at":"2020-12-13T03:40:24-04:00","alt":null,"width":439,"height":383,"src":"https:\/\/cdn.shopify.com\/s\/files\/1\/0089\/4402\/5705\/products\/20201213135543.png?v=1607845224","variant_ids":[37905477632181]},"available":true,"name":"3D private custom doll - C","public_title":"C","options":["C"],"price":2568,"weight":0,"compare_at_price":6999,"inventory_management":"shopify","barcode":"","featured_media":{"alt":null,"id":15803241529525,"position":3,"preview_image":{"aspect_ratio":1.146,"height":383,"width":439,"src":"https:\/\/cdn.shopify.com\/s\/files\/1\/0089\/4402\/5705\/products\/20201213135543.png?v=1607845224"}}},{"id":37905477664949,"title":"D","option1":"D","option2":null,"option3":null,"sku":"DIYWANOU-D","requires_shipping":true,"taxable":false,"featured_image":{"id":23632613638325,"product_id":6168259559605,"position":4,"created_at":"2020-12-13T03:40:21-04:00","updated_at":"2020-12-13T03:40:24-04:00","alt":null,"width":749,"height":716,"src":"https:\/\/cdn.shopify.com\/s\/files\/1\/0089\/4402\/5705\/products\/11.jpg?v=1607845224","variant_ids":[37905477664949]},"available":true,"name":"3D private custom doll - D","public_title":"D","options":["D"],"price":2568,"weight":0,"compare_at_price":6999,"inventory_management":"shopify","barcode":"","featured_media":{"alt":null,"id":15803241562293,"position":4,"preview_image":{"aspect_ratio":1.046,"height":716,"width":749,"src":"https:\/\/cdn.shopify.com\/s\/files\/1\/0089\/4402\/5705\/products\/11.jpg?v=1607845221"}}},{"id":37905477730485,"title":"E","option1":"E","option2":null,"option3":null,"sku":"DIYWANOU-E","requires_shipping":true,"taxable":false,"featured_image":{"id":23632613933237,"product_id":6168259559605,"position":5,"created_at":"2020-12-13T03:40:24-04:00","updated_at":"2020-12-13T03:40:24-04:00","alt":null,"width":400,"height":400,"src":"https:\/\/cdn.shopify.com\/s\/files\/1\/0089\/4402\/5705\/products\/O1CN01Dvkz221NniI49fTah__675401615.jpg_400x400_eb8fe533-412e-4e39-b679-289d4f763ef8.jpg?v=1607845224","variant_ids":[37905477730485]},"available":true,"name":"3D private custom doll - E","public_title":"E","options":["E"],"price":2568,"weight":0,"compare_at_price":6999,"inventory_management":"shopify","barcode":"","featured_media":{"alt":null,"id":15803241595061,"position":5,"preview_image":{"aspect_ratio":1.0,"height":400,"width":400,"src":"https:\/\/cdn.shopify.com\/s\/files\/1\/0089\/4402\/5705\/products\/O1CN01Dvkz221NniI49fTah__675401615.jpg_400x400_eb8fe533-412e-4e39-b679-289d4f763ef8.jpg?v=1607845224"}}},{"id":37905477763253,"title":"F","option1":"F","option2":null,"option3":null,"sku":"DIYWANOU-F","requires_shipping":true,"taxable":false,"featured_image":{"id":23632613736629,"product_id":6168259559605,"position":6,"created_at":"2020-12-13T03:40:23-04:00","updated_at":"2020-12-13T03:40:24-04:00","alt":null,"width":400,"height":359,"src":"https:\/\/cdn.shopify.com\/s\/files\/1\/0089\/4402\/5705\/products\/O1CN01fgS6tR1NniI563q3v__675401615.jpg_400x400_1515bad9-2e80-4a39-b8e3-c536adb6b266.jpg?v=1607845224","variant_ids":[37905477763253]},"available":true,"name":"3D private custom doll - F","public_title":"F","options":["F"],"price":2568,"weight":0,"compare_at_price":6999,"inventory_management":"shopify","barcode":"","featured_media":{"alt":null,"id":15803241627829,"position":6,"preview_image":{"aspect_ratio":1.114,"height":359,"width":400,"src":"https:\/\/cdn.shopify.com\/s\/files\/1\/0089\/4402\/5705\/products\/O1CN01fgS6tR1NniI563q3v__675401615.jpg_400x400_1515bad9-2e80-4a39-b8e3-c536adb6b266.jpg?v=1607845223"}}},{"id":37905477796021,"title":"G","option1":"G","option2":null,"option3":null,"sku":"DIYWANOU-G","requires_shipping":true,"taxable":false,"featured_image":{"id":23632613703861,"product_id":6168259559605,"position":7,"created_at":"2020-12-13T03:40:22-04:00","updated_at":"2020-12-13T03:40:24-04:00","alt":null,"width":400,"height":355,"src":"https:\/\/cdn.shopify.com\/s\/files\/1\/0089\/4402\/5705\/products\/O1CN01SV2Lla1NniI1n1vD2__675401615.jpg_400x400_4df7b5de-bb6a-47df-8c06-7fcdbc438054.jpg?v=1607845224","variant_ids":[37905477796021]},"available":true,"name":"3D private custom doll - G","public_title":"G","options":["G"],"price":2568,"weight":0,"compare_at_price":6999,"inventory_management":"shopify","barcode":"","featured_media":{"alt":null,"id":15803241660597,"position":7,"preview_image":{"aspect_ratio":1.127,"height":355,"width":400,"src":"https:\/\/cdn.shopify.com\/s\/files\/1\/0089\/4402\/5705\/products\/O1CN01SV2Lla1NniI1n1vD2__675401615.jpg_400x400_4df7b5de-bb6a-47df-8c06-7fcdbc438054.jpg?v=1607845222"}}},{"id":37905477828789,"title":"H","option1":"H","option2":null,"option3":null,"sku":"DIYWANOU-H","requires_shipping":true,"taxable":false,"featured_image":{"id":23632614064309,"product_id":6168259559605,"position":8,"created_at":"2020-12-13T03:40:25-04:00","updated_at":"2020-12-13T03:40:25-04:00","alt":null,"width":400,"height":400,"src":"https:\/\/cdn.shopify.com\/s\/files\/1\/0089\/4402\/5705\/products\/O1CN01t8xVBO1NniBzxyzgO__675401615.jpg_400x400_bdb41e75-c1ba-4f5b-b753-3b57132332f6.jpg?v=1607845225","variant_ids":[37905477828789]},"available":true,"name":"3D private custom doll - H","public_title":"H","options":["H"],"price":2568,"weight":0,"compare_at_price":6999,"inventory_management":"shopify","barcode":"","featured_media":{"alt":null,"id":15803241693365,"position":8,"preview_image":{"aspect_ratio":1.0,"height":400,"width":400,"src":"https:\/\/cdn.shopify.com\/s\/files\/1\/0089\/4402\/5705\/products\/O1CN01t8xVBO1NniBzxyzgO__675401615.jpg_400x400_bdb41e75-c1ba-4f5b-b753-3b57132332f6.jpg?v=1607845225"}}},{"id":37905477861557,"title":"I","option1":"I","option2":null,"option3":null,"sku":"DIYWANOU-I","requires_shipping":true,"taxable":false,"featured_image":{"id":23632613802165,"product_id":6168259559605,"position":9,"created_at":"2020-12-13T03:40:23-04:00","updated_at":"2020-12-13T03:40:25-04:00","alt":null,"width":400,"height":400,"src":"https:\/\/cdn.shopify.com\/s\/files\/1\/0089\/4402\/5705\/products\/O1CN01XblFwh1Nni9oLWhe0__675401615.jpg_400x400_b58f2ea4-c0cf-4c3e-8e12-169c2024c8d0.jpg?v=1607845225","variant_ids":[37905477861557]},"available":true,"name":"3D private custom doll - I","public_title":"I","options":["I"],"price":2568,"weight":0,"compare_at_price":6999,"inventory_management":"shopify","barcode":"","featured_media":{"alt":null,"id":15803241726133,"position":9,"preview_image":{"aspect_ratio":1.0,"height":400,"width":400,"src":"https:\/\/cdn.shopify.com\/s\/files\/1\/0089\/4402\/5705\/products\/O1CN01XblFwh1Nni9oLWhe0__675401615.jpg_400x400_b58f2ea4-c0cf-4c3e-8e12-169c2024c8d0.jpg?v=1607845223"}}},{"id":37905477894325,"title":"J","option1":"J","option2":null,"option3":null,"sku":"DIYWANOU-J","requires_shipping":true,"taxable":false,"featured_image":{"id":23632613572789,"product_id":6168259559605,"position":10,"created_at":"2020-12-13T03:40:21-04:00","updated_at":"2020-12-13T03:40:25-04:00","alt":null,"width":400,"height":400,"src":"https:\/\/cdn.shopify.com\/s\/files\/1\/0089\/4402\/5705\/products\/TB2NCqhbcr_F1JjSZFoXXbVRXXa__675401615.jpg_400x400_6b07a9de-6824-4c50-bec1-9db9cecdae1a.jpg?v=1607845225","variant_ids":[37905477894325]},"available":true,"name":"3D private custom doll - J","public_title":"J","options":["J"],"price":2568,"weight":0,"compare_at_price":6999,"inventory_management":"shopify","barcode":"","featured_media":{"alt":null,"id":15803241758901,"position":10,"preview_image":{"aspect_ratio":1.0,"height":400,"width":400,"src":"https:\/\/cdn.shopify.com\/s\/files\/1\/0089\/4402\/5705\/products\/TB2NCqhbcr_F1JjSZFoXXbVRXXa__675401615.jpg_400x400_6b07a9de-6824-4c50-bec1-9db9cecdae1a.jpg?v=1607845221"}}},{"id":37905477927093,"title":"K","option1":"K","option2":null,"option3":null,"sku":"DIYWANOU-K","requires_shipping":true,"taxable":false,"featured_image":{"id":23632613900469,"product_id":6168259559605,"position":11,"created_at":"2020-12-13T03:40:23-04:00","updated_at":"2020-12-13T03:40:25-04:00","alt":null,"width":490,"height":424,"src":"https:\/\/cdn.shopify.com\/s\/files\/1\/0089\/4402\/5705\/products\/20201213135704.png?v=1607845225","variant_ids":[37905477927093]},"available":true,"name":"3D private custom doll - K","public_title":"K","options":["K"],"price":2568,"weight":0,"compare_at_price":6999,"inventory_management":"shopify","barcode":"","featured_media":{"alt":null,"id":15803241791669,"position":11,"preview_image":{"aspect_ratio":1.156,"height":424,"width":490,"src":"https:\/\/cdn.shopify.com\/s\/files\/1\/0089\/4402\/5705\/products\/20201213135704.png?v=1607845223"}}},{"id":37905477959861,"title":"L","option1":"L","option2":null,"option3":null,"sku":"DIYWANOU-L","requires_shipping":true,"taxable":false,"featured_image":{"id":23632613867701,"product_id":6168259559605,"position":12,"created_at":"2020-12-13T03:40:23-04:00","updated_at":"2020-12-13T03:40:25-04:00","alt":null,"width":350,"height":445,"src":"https:\/\/cdn.shopify.com\/s\/files\/1\/0089\/4402\/5705\/products\/8_2d25ad92-af2c-4353-9be5-23bfa5402711.jpg?v=1607845225","variant_ids":[37905477959861]},"available":true,"name":"3D private custom doll - L","public_title":"L","options":["L"],"price":2568,"weight":0,"compare_at_price":6999,"inventory_management":"shopify","barcode":"","featured_media":{"alt":null,"id":15803241824437,"position":12,"preview_image":{"aspect_ratio":0.787,"height":445,"width":350,"src":"https:\/\/cdn.shopify.com\/s\/files\/1\/0089\/4402\/5705\/products\/8_2d25ad92-af2c-4353-9be5-23bfa5402711.jpg?v=1607845223"}}}],"images":["\/\/cdn.shopify.com\/s\/files\/1\/0089\/4402\/5705\/products\/20201213135618.png?v=1607845221","\/\/cdn.shopify.com\/s\/files\/1\/0089\/4402\/5705\/products\/20201213135638.png?v=1607845224","\/\/cdn.shopify.com\/s\/files\/1\/0089\/4402\/5705\/products\/20201213135543.png?v=1607845224","\/\/cdn.shopify.com\/s\/files\/1\/0089\/4402\/5705\/products\/11.jpg?v=1607845224","\/\/cdn.shopify.com\/s\/files\/1\/0089\/4402\/5705\/products\/O1CN01Dvkz221NniI49fTah__675401615.jpg_400x400_eb8fe533-412e-4e39-b679-289d4f763ef8.jpg?v=1607845224","\/\/cdn.shopify.com\/s\/files\/1\/0089\/4402\/5705\/products\/O1CN01fgS6tR1NniI563q3v__675401615.jpg_400x400_1515bad9-2e80-4a39-b8e3-c536adb6b266.jpg?v=1607845224","\/\/cdn.shopify.com\/s\/files\/1\/0089\/4402\/5705\/products\/O1CN01SV2Lla1NniI1n1vD2__675401615.jpg_400x400_4df7b5de-bb6a-47df-8c06-7fcdbc438054.jpg?v=1607845224","\/\/cdn.shopify.com\/s\/files\/1\/0089\/4402\/5705\/products\/O1CN01t8xVBO1NniBzxyzgO__675401615.jpg_400x400_bdb41e75-c1ba-4f5b-b753-3b57132332f6.jpg?v=1607845225","\/\/cdn.shopify.com\/s\/files\/1\/0089\/4402\/5705\/products\/O1CN01XblFwh1Nni9oLWhe0__675401615.jpg_400x400_b58f2ea4-c0cf-4c3e-8e12-169c2024c8d0.jpg?v=1607845225","\/\/cdn.shopify.com\/s\/files\/1\/0089\/4402\/5705\/products\/TB2NCqhbcr_F1JjSZFoXXbVRXXa__675401615.jpg_400x400_6b07a9de-6824-4c50-bec1-9db9cecdae1a.jpg?v=1607845225","\/\/cdn.shopify.com\/s\/files\/1\/0089\/4402\/5705\/products\/20201213135704.png?v=1607845225","\/\/cdn.shopify.com\/s\/files\/1\/0089\/4402\/5705\/products\/8_2d25ad92-af2c-4353-9be5-23bfa5402711.jpg?v=1607845225"],"featured_image":"\/\/cdn.shopify.com\/s\/files\/1\/0089\/4402\/5705\/products\/20201213135618.png?v=1607845221","options":["Size"],"media":[{"alt":null,"id":15803241463989,"position":1,"preview_image":{"aspect_ratio":1.145,"height":422,"width":483,"src":"https:\/\/cdn.shopify.com\/s\/files\/1\/0089\/4402\/5705\/products\/20201213135618.png?v=1607845221"},"aspect_ratio":1.145,"height":422,"media_type":"image","src":"https:\/\/cdn.shopify.com\/s\/files\/1\/0089\/4402\/5705\/products\/20201213135618.png?v=1607845221","width":483},{"alt":null,"id":15803241496757,"position":2,"preview_image":{"aspect_ratio":1.149,"height":462,"width":531,"src":"https:\/\/cdn.shopify.com\/s\/files\/1\/0089\/4402\/5705\/products\/20201213135638.png?v=1607845224"},"aspect_ratio":1.149,"height":462,"media_type":"image","src":"https:\/\/cdn.shopify.com\/s\/files\/1\/0089\/4402\/5705\/products\/20201213135638.png?v=1607845224","width":531},{"alt":null,"id":15803241529525,"position":3,"preview_image":{"aspect_ratio":1.146,"height":383,"width":439,"src":"https:\/\/cdn.shopify.com\/s\/files\/1\/0089\/4402\/5705\/products\/20201213135543.png?v=1607845224"},"aspect_ratio":1.146,"height":383,"media_type":"image","src":"https:\/\/cdn.shopify.com\/s\/files\/1\/0089\/4402\/5705\/products\/20201213135543.png?v=1607845224","width":439},{"alt":null,"id":15803241562293,"position":4,"preview_image":{"aspect_ratio":1.046,"height":716,"width":749,"src":"https:\/\/cdn.shopify.com\/s\/files\/1\/0089\/4402\/5705\/products\/11.jpg?v=1607845221"},"aspect_ratio":1.046,"height":716,"media_type":"image","src":"https:\/\/cdn.shopify.com\/s\/files\/1\/0089\/4402\/5705\/products\/11.jpg?v=1607845221","width":749},{"alt":null,"id":15803241595061,"position":5,"preview_image":{"aspect_ratio":1.0,"height":400,"width":400,"src":"https:\/\/cdn.shopify.com\/s\/files\/1\/0089\/4402\/5705\/products\/O1CN01Dvkz221NniI49fTah__675401615.jpg_400x400_eb8fe533-412e-4e39-b679-289d4f763ef8.jpg?v=1607845224"},"aspect_ratio":1.0,"height":400,"media_type":"image","src":"https:\/\/cdn.shopify.com\/s\/files\/1\/0089\/4402\/5705\/products\/O1CN01Dvkz221NniI49fTah__675401615.jpg_400x400_eb8fe533-412e-4e39-b679-289d4f763ef8.jpg?v=1607845224","width":400},{"alt":null,"id":15803241627829,"position":6,"preview_image":{"aspect_ratio":1.114,"height":359,"width":400,"src":"https:\/\/cdn.shopify.com\/s\/files\/1\/0089\/4402\/5705\/products\/O1CN01fgS6tR1NniI563q3v__675401615.jpg_400x400_1515bad9-2e80-4a39-b8e3-c536adb6b266.jpg?v=1607845223"},"aspect_ratio":1.114,"height":359,"media_type":"image","src":"https:\/\/cdn.shopify.com\/s\/files\/1\/0089\/4402\/5705\/products\/O1CN01fgS6tR1NniI563q3v__675401615.jpg_400x400_1515bad9-2e80-4a39-b8e3-c536adb6b266.jpg?v=1607845223","width":400},{"alt":null,"id":15803241660597,"position":7,"preview_image":{"aspect_ratio":1.127,"height":355,"width":400,"src":"https:\/\/cdn.shopify.com\/s\/files\/1\/0089\/4402\/5705\/products\/O1CN01SV2Lla1NniI1n1vD2__675401615.jpg_400x400_4df7b5de-bb6a-47df-8c06-7fcdbc438054.jpg?v=1607845222"},"aspect_ratio":1.127,"height":355,"media_type":"image","src":"https:\/\/cdn.shopify.com\/s\/files\/1\/0089\/4402\/5705\/products\/O1CN01SV2Lla1NniI1n1vD2__675401615.jpg_400x400_4df7b5de-bb6a-47df-8c06-7fcdbc438054.jpg?v=1607845222","width":400},{"alt":null,"id":15803241693365,"position":8,"preview_image":{"aspect_ratio":1.0,"height":400,"width":400,"src":"https:\/\/cdn.shopify.com\/s\/files\/1\/0089\/4402\/5705\/products\/O1CN01t8xVBO1NniBzxyzgO__675401615.jpg_400x400_bdb41e75-c1ba-4f5b-b753-3b57132332f6.jpg?v=1607845225"},"aspect_ratio":1.0,"height":400,"media_type":"image","src":"https:\/\/cdn.shopify.com\/s\/files\/1\/0089\/4402\/5705\/products\/O1CN01t8xVBO1NniBzxyzgO__675401615.jpg_400x400_bdb41e75-c1ba-4f5b-b753-3b57132332f6.jpg?v=1607845225","width":400},{"alt":null,"id":15803241726133,"position":9,"preview_image":{"aspect_ratio":1.0,"height":400,"width":400,"src":"https:\/\/cdn.shopify.com\/s\/files\/1\/0089\/4402\/5705\/products\/O1CN01XblFwh1Nni9oLWhe0__675401615.jpg_400x400_b58f2ea4-c0cf-4c3e-8e12-169c2024c8d0.jpg?v=1607845223"},"aspect_ratio":1.0,"height":400,"media_type":"image","src":"https:\/\/cdn.shopify.com\/s\/files\/1\/0089\/4402\/5705\/products\/O1CN01XblFwh1Nni9oLWhe0__675401615.jpg_400x400_b58f2ea4-c0cf-4c3e-8e12-169c2024c8d0.jpg?v=1607845223","width":400},{"alt":null,"id":15803241758901,"position":10,"preview_image":{"aspect_ratio":1.0,"height":400,"width":400,"src":"https:\/\/cdn.shopify.com\/s\/files\/1\/0089\/4402\/5705\/products\/TB2NCqhbcr_F1JjSZFoXXbVRXXa__675401615.jpg_400x400_6b07a9de-6824-4c50-bec1-9db9cecdae1a.jpg?v=1607845221"},"aspect_ratio":1.0,"height":400,"media_type":"image","src":"https:\/\/cdn.shopify.com\/s\/files\/1\/0089\/4402\/5705\/products\/TB2NCqhbcr_F1JjSZFoXXbVRXXa__675401615.jpg_400x400_6b07a9de-6824-4c50-bec1-9db9cecdae1a.jpg?v=1607845221","width":400},{"alt":null,"id":15803241791669,"position":11,"preview_image":{"aspect_ratio":1.156,"height":424,"width":490,"src":"https:\/\/cdn.shopify.com\/s\/files\/1\/0089\/4402\/5705\/products\/20201213135704.png?v=1607845223"},"aspect_ratio":1.156,"height":424,"media_type":"image","src":"https:\/\/cdn.shopify.com\/s\/files\/1\/0089\/4402\/5705\/products\/20201213135704.png?v=1607845223","width":490},{"alt":null,"id":15803241824437,"position":12,"preview_image":{"aspect_ratio":0.787,"height":445,"width":350,"src":"https:\/\/cdn.shopify.com\/s\/files\/1\/0089\/4402\/5705\/products\/8_2d25ad92-af2c-4353-9be5-23bfa5402711.jpg?v=1607845223"},"aspect_ratio":0.787,"height":445,"media_type":"image","src":"https:\/\/cdn.shopify.com\/s\/files\/1\/0089\/4402\/5705\/products\/8_2d25ad92-af2c-4353-9be5-23bfa5402711.jpg?v=1607845223","width":350}],"content":"\u003cdiv data-mce-fragment=\"1\"\u003e\u003cstrong data-mce-fragment=\"1\"\u003eNOTE\u003c\/strong\u003e\u003c\/div\u003e\n\u003cdiv data-mce-fragment=\"1\"\u003e\u003cspan style=\"color: #ff8000;\"\u003e\u003cstrong\u003eAfter placing the order, please send it to the mailbox yc20152871@gmail.com according to the recipient + photo and your requirements, so that we can customize it for you.\u003c\/strong\u003e\u003c\/span\u003e\u003c\/div\u003e\n\u003cdiv data-mce-fragment=\"1\"\u003e\u003cspan style=\"color: #ff8000;\"\u003e\u003cstrong\u003e\u003c\/strong\u003e\u003c\/span\u003e\u003c\/div\u003e\n\u003cdiv data-mce-fragment=\"1\"\u003e\u003cstrong data-mce-fragment=\"1\"\u003eWITHOUT PayPal?\u003c\/strong\u003e\u003c\/div\u003e\n\u003cdiv data-mce-fragment=\"1\"\u003e\u003cspan data-mce-fragment=\"1\"\u003e1. You do not need a PayPal account to check out.\u003cbr data-mce-fragment=\"1\"\u003e2. PayPal accepts all payment credit cards. \u003cbr data-mce-fragment=\"1\"\u003e3. Simply select \"Paypal\" and click the \"Pay by Debit or Credit Card\" button.\u003c\/span\u003e\u003c\/div\u003e\n\u003cp class=\"p2\" data-mce-fragment=\"1\"\u003e\u003cimg class=\"addtc-np\" src=\"https:\/\/cdn.shopify.com\/s\/files\/1\/0029\/5544\/4337\/files\/trustbadge_shopify_large.png?v=1536738549\" alt=\"\" data-mce-fragment=\"1\" data-mce-src=\"https:\/\/cdn.shopify.com\/s\/files\/1\/0029\/5544\/4337\/files\/trustbadge_shopify_large.png?v=1536738549\"\u003e\u003c\/p\u003e\n\u003cp\u003e\u003cimg src=\"https:\/\/cdn.shopifycdn.net\/s\/files\/1\/0089\/4402\/5705\/files\/3.jpg?v=1607844730\" alt=\"\" data-mce-fragment=\"1\" data-mce-src=\"https:\/\/cdn.shopifycdn.net\/s\/files\/1\/0089\/4402\/5705\/files\/3.jpg?v=1607844730\"\u003e\u003cimg src=\"https:\/\/cdn.shopifycdn.net\/s\/files\/1\/0089\/4402\/5705\/files\/4.jpg?v=1607844758\" alt=\"\" data-mce-fragment=\"1\" data-mce-src=\"https:\/\/cdn.shopifycdn.net\/s\/files\/1\/0089\/4402\/5705\/files\/4.jpg?v=1607844758\"\u003e\u003cimg src=\"https:\/\/cdn.shopifycdn.net\/s\/files\/1\/0089\/4402\/5705\/files\/5.jpg?v=1607844545\" alt=\"\" data-mce-fragment=\"1\" data-mce-src=\"https:\/\/cdn.shopifycdn.net\/s\/files\/1\/0089\/4402\/5705\/files\/5.jpg?v=1607844545\"\u003e\u003cimg src=\"https:\/\/cdn.shopifycdn.net\/s\/files\/1\/0089\/4402\/5705\/files\/6.jpg?v=1607844578\" alt=\"\" data-mce-fragment=\"1\" data-mce-src=\"https:\/\/cdn.shopifycdn.net\/s\/files\/1\/0089\/4402\/5705\/files\/6.jpg?v=1607844578\"\u003e\u003cimg src=\"https:\/\/cdn.shopifycdn.net\/s\/files\/1\/0089\/4402\/5705\/files\/1.jpg?v=1607844612\" alt=\"\" data-mce-fragment=\"1\" data-mce-src=\"https:\/\/cdn.shopifycdn.net\/s\/files\/1\/0089\/4402\/5705\/files\/1.jpg?v=1607844612\"\u003e\u003cimg src=\"https:\/\/cdn.shopifycdn.net\/s\/files\/1\/0089\/4402\/5705\/files\/2.jpg?v=1607844659\" alt=\"\" data-mce-fragment=\"1\" data-mce-src=\"https:\/\/cdn.shopifycdn.net\/s\/files\/1\/0089\/4402\/5705\/files\/2.jpg?v=1607844659\"\u003e\u003cimg src=\"https:\/\/cdn.shopifycdn.net\/s\/files\/1\/0089\/4402\/5705\/files\/8.jpg?v=1607844694\" alt=\"\" data-mce-fragment=\"1\" data-mce-src=\"https:\/\/cdn.shopifycdn.net\/s\/files\/1\/0089\/4402\/5705\/files\/8.jpg?v=1607844694\"\u003e\u003c\/p\u003e\n\u003cp\u003e\u003cspan style=\"color: #ff2a00;\"\u003e📦\u003cstrong data-mce-fragment=\"1\"\u003eDue to the virus, the packages we send are strictly disinfected.  📦\u003c\/strong\u003e\u003c\/span\u003e\u003c\/p\u003e"}
3D private custom doll
Product Description
NOTE
After placing the order, please send it to the mailbox yc20152871@gmail.com according to the recipient + photo and your requirements, so that we can customize it for you.
WITHOUT PayPal?
1. You do not need a PayPal account to check out.
2. PayPal accepts all payment credit cards. 
3. Simply select "Paypal" and click the "Pay by Debit or Credit Card" button.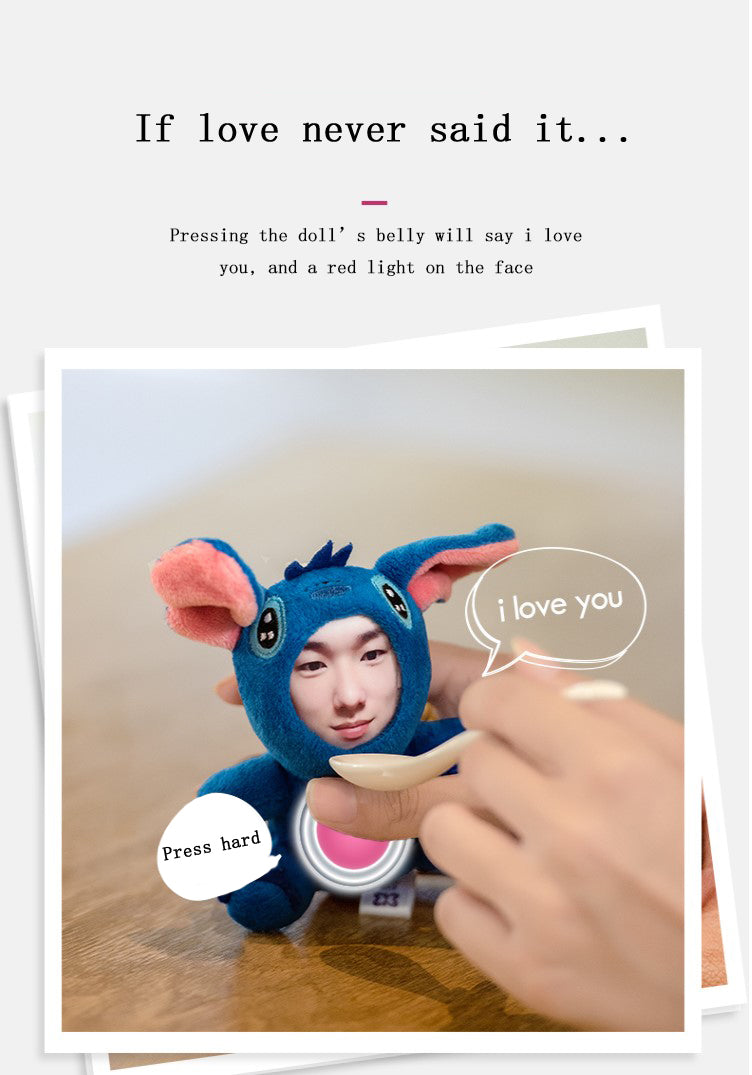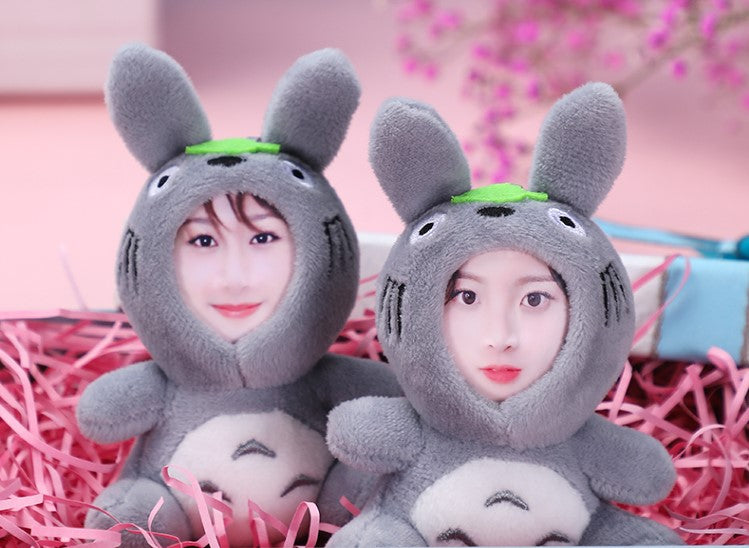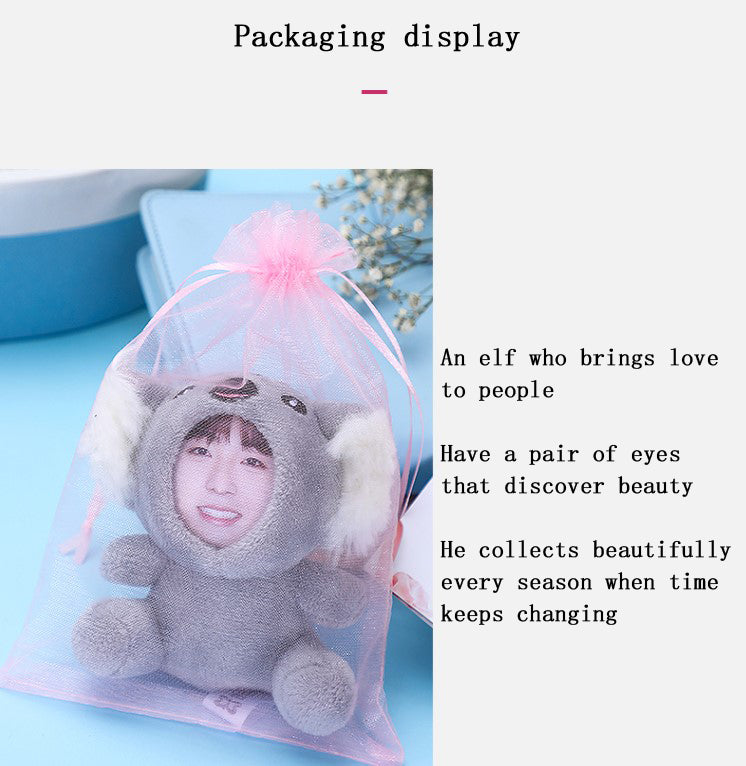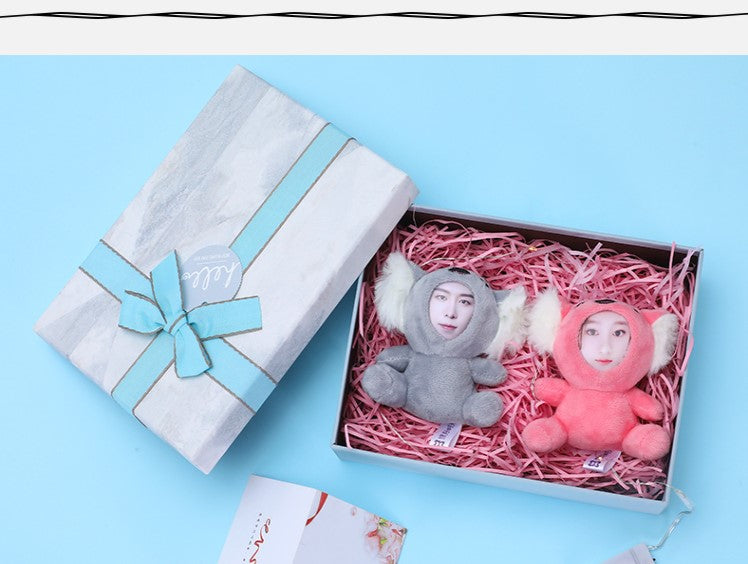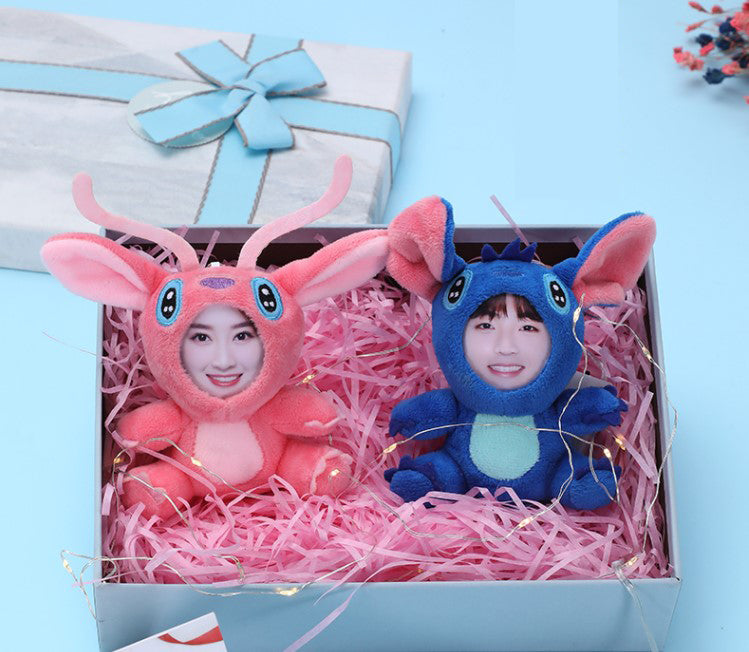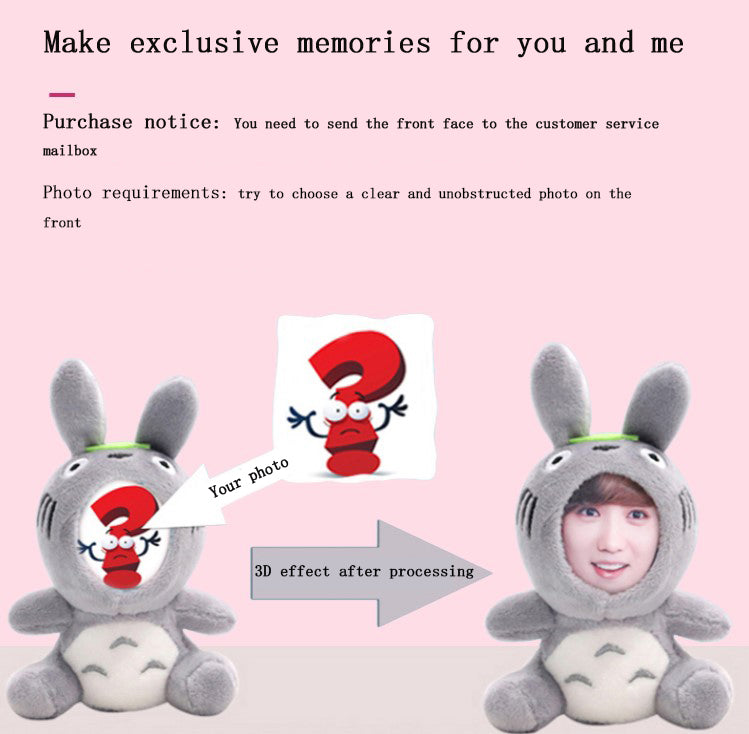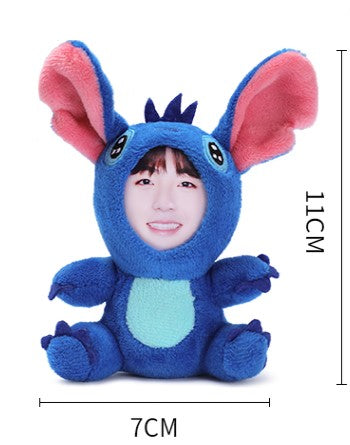 📦Due to the virus, the packages we send are strictly disinfected.  📦